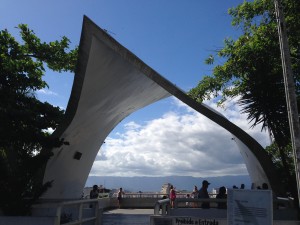 Here in Sao Paulo, there are three November holidays: Day of the Dead on November 2nd, Day of the Republic on the 15th, and something that  translates literally as "Black consciousness day" on the 20th. This last I originally interpreted to be an ancient religious holiday, a day to atone for your sins perhaps. It turns out it's a recent creation that is recognized only in Sao Paulo state and is actually somewhat akin to "MLK Day" or "Civil Rights Day." No one could really tell me much about it, although one student did say it's sad we still need this holiday, given how many black people there are in Brazil. Still, especially since the other two November holidays fell on weekends, everyone is happy to have the day off. In fact, because this one falls on a Thursday, a lot of people have Friday off as well. There is even a Portuguese verb specific to this method of extending the weekend. My students were surprised to find that no such verb exists in English and, unlike in Brazil, it is not standard to have 30 days off (plus holidays) in the US.
All this is a long way of saying that things have been quite busy. Because today (Thursday) is a holiday, many of my students moved their classes to Mon-Wed, so between that and my poorly-timed decision to pick up a particularly difficult editing assignment in the meantime (think, a French manuscript barely google-translated into English), I was working nonstop from 7am-10pm the past few days. Needless to say, I am quite relieved it's finally Thursday. I went out for a beer with co-workers last night and even slept until 7:30!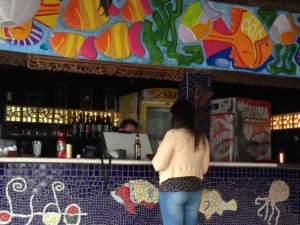 I also had last Saturday off thanks to the Day of the Republic (Independence Day #2?), and Maisa brought me to her hometown of São Vincente, a small coastal town in São Paulo state. There, she introduced me to her family, and everywhere we went, we ran into another sister or friend. When I remarked on how popular she is, she just shrugged and said, small towns are that way. At night, we went to her friend's birthday party, which was held at an open-air bar overlooking the ocean, and because the bar is closed on Saturdays, we had the place to ourselves. It was pretty cool. Here, birthday parties (and probably parties in general) are more family affairs. The bar was filled with 20/30-somethings, their parents, and young children. At first it felt uncomfortable seeing young children running around in a bar while people were getting sloppy drunk, but it is a normal part of the culture here. To my benefit as well (no one asked, "why the heck is this Gringa here?"), everyone is included in everything. At one point I was talking to someone when we were interrupted by the arrival of his mother and aunt who he immediately called me over to meet.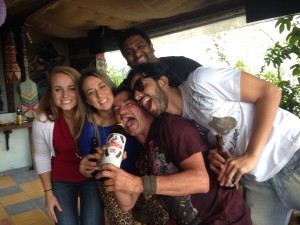 Continue reading Why I'm thankful for Thanksgiving →