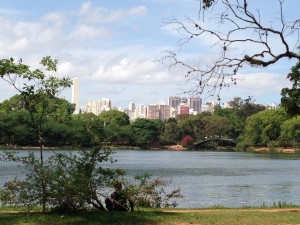 Over a year ago, a French man who had been living in Brazil (Minas Gerais) for some time posted a list of 65 Brazilian "curiosities" or "peculiarities." For whatever reason, the list has just recently gone viral (again?), and I learned about it yesterday from both Stela and my roommate Maisa. Olivier's tongue-in-cheek, exaggerated tone makes it clear that, though grounded in reality, the list is meant in good fun, and as such, it has resonated with Brazilians and Gringos alike. I would love to translate the whole list, but I'm not sure that this is such good blogger etiquette so I will just discuss some of my favorites.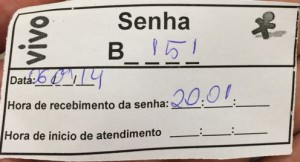 Many of Olivier's observations are not particularly shocking. For example, Brazilians will be the first to admit that culturally, they are obsessed with forming lines. If it is not possible to physically form a line, you will receive a number in order to create a digital line such that the process might waste still more time. In addition, as many foreigners are well aware, music is a part of life here. Everywhere you go there is live music, and many Brazilians know how to play guitar although, according to Olivier, if you ask them, they will tell you they don't know how. There is so much musical talent here, and yet everyone is busy playing covers! And of course, as Stela warned me before I arrived, many people here place extreme importance on external signs of wealth in the form owning imported cars, going to expensive restaurants in fancy neighborhoods, etc.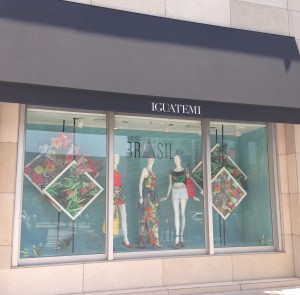 Like me (or, really rather, "I, like him," since he kinda got here first), Olivier comments on the rigid requirement of using a napkin when eating finger food, making the additional observation that these napkins are invariably made of plastic such that they are solely useful for blocking the hands from touching the food—actually Tammy also pointed this out to me on my first day here. If you want to wipe your mouth or hands, you're out of luck. Brazil also produces the best coffee in the world, yet it's prepared so poorly, often with the addition of kilograms of sugar, that you would never know. I know nothing about coffee, but I agree that it is very common to see people dumping massive amounts of artificial sweetener into their tiny cafezinhos.
Continue reading Brazilian "curiosities" →