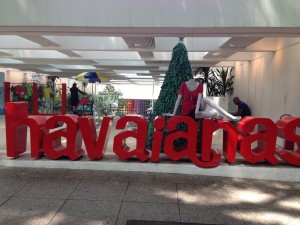 I wanted to write something upbeat on January 1 to usher in the new year and contemplate the many things I learned over the course of a challenging 2014. Instead, I woke up, made a feeble attempt to bid farewell to my last party-goers and spent the rest of the day musing at the irony that after a year of feeling like I had no voice, I would ring in the next in its literal absence. It was in this way that I also discovered that I had unknowingly made a tacit promise to myself to never blog when I was upset. On the other hand, it's also possible that when I was in Sao Paulo, I viewed everything as an exciting and "novel" experience that I could blog about, allowing me to view even the most frustrating of encounters in a positive light.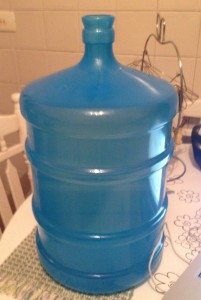 Here in NC, that's a little more difficult. Of course, it was easy to come back and re-adjust to the luxury of having my water glass constantly refilled at every bar and restaurant. It also wasn't that exciting to once again have access to my full wardrobe—it turns out I only wear about three different outfits anyway. And I immediately took it for granted that I had a car to take out at 11pm and buy as many groceries as I wanted at the 24/7 Harris Teeter. These were the simple things, and they seamlessly integrated themselves back into my life.
Other things have been harder. I bump into someone on the street and instinctively, murmur, "ah! desculpa!" Similarly, sometimes when mentally formulating an e-mail, I get several lines in before realizing that I am writing an American and can (well, probably should) write in English. Before, I never understood it when my Brazilian friends would tell me that they missed speaking English. "How can you miss having even the simplest tasks being made more difficult?!" I would marvel. When I came home from studying abroad in Sevilla many years ago, I remember feeling as if a shroud was being removed and the sites and sounds around me were finally coming back into focus. There were certainly no feelings of saudades that time when I ordered my first meal back in English.
Continue reading They say you can't go home again →